Welcome to contemporary sounds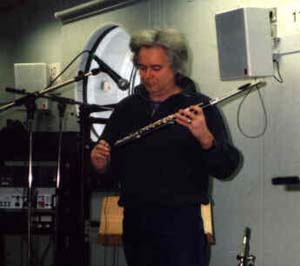 This page contains the WWW.Breitenfeld sound. You can hear a 43 second extract from
"it will be in peace".
The second piece is a 78 second extract taken from "Ganz Nah Eine Stimme."
169 KB - ... it will be in peace
305 KB - Ganz Nah Eine Stimme
Both extracts are MP3 Files.
If you need a MP3-Decoding program you will find some nice programs here: http://mp3-suchmaschinen.de/mp3/.
This site is written in German but you will easily navigate by following the link MP3-Decoder, further the headings freeware and shareware.
---
For more information please follow the ...